The Dark Fiber Community Launches New Industry Social Media Website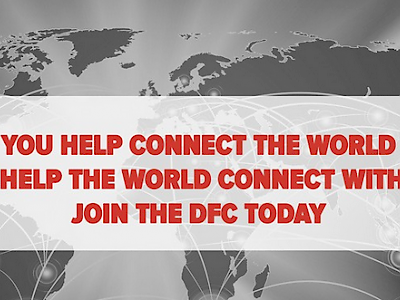 The Dark Fiber Community has launched its new and significantly improved interactive website for the communications network infrastructure development industry. The DFC is introducing numerous new features that allow its members and users to gain market intelligence and collaborate more efficiently and effectively.
The Dark Fiber Community provides companies the power to share and make the world more open and connected. Companies use the Dark Fiber Community to increase their brand awareness, create and find business opportunities and to stay connected with what their peers and competitors in the industry are doing.
Each member profile includes a display of the company's logo, company description, contact information, and the option to include market information, such as press releases, videos, social media handles and to list their upcoming events. Members can link their social media handles to their profiles to acquire new followers, develop conversations, mentions and to easily interact and share information with customers and partners.
With the DFC's searchable content features, users can easily locate current information based on key search terms, such as company name, category, sub-category, media coverage, industry mentions, events, photos, products and services, and individuals. The DFC Event calendar feature allows members to view a listing of upcoming industry conferences, events, meetings and conventions where Members have additional opportunities for media coverage and brand awareness. Members and users can click on any event in the calendar to view details and gain access to free, discounted and, or special access passes for select events.
Click here to read the full release.
Basic membership in the DFC is open to all companies involved in the development of communications network infrastructure at no cost. For companies that wish to enhance their profile in and knowledge of the industry the DFC offers multiple programs designed to create maximum engagement. Through both online and offline efforts, the DFC's targeted branding and awareness programs offer members a variety of value-added features including; social media intelligence, interactive surveys, email campaigns, blogging, tagging, search and press release distribution to and through the entire member and user base as well as analytics and reporting on all features.
To become a member of the Dark Fiber Community, click here.
Please be sure to check the DFC blog for the most up-todate news from our Members.