Educating Landlords on Dark Fiber Benefits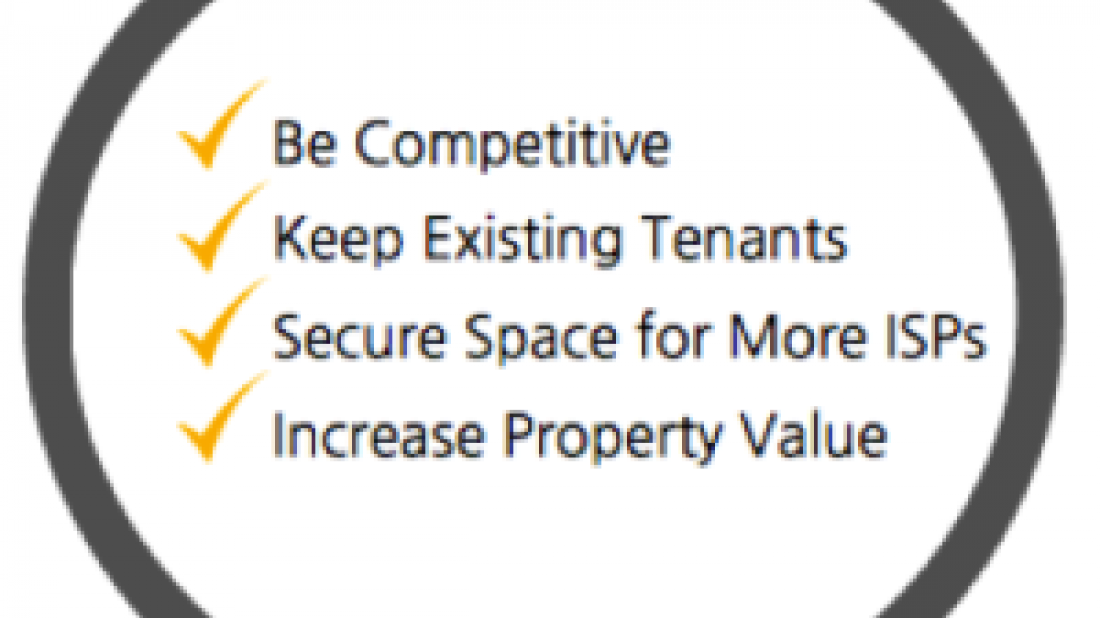 In recent years technology has evolved at an amazingly fast pace and has changed the way enterprises do business. Increased technology usage and data consumption requires a significant increase in bandwidth that legacy connection speeds no longer support. These organizations require building infrastructure to evolve to meet their technology demands that only Dark Fiber can enable, yet many landlords are still hesitant about new technology and what it means for their tenants.
Why Tennants Want Dark Fiber
Enterprises are using greater bandwidth to improve communications and deliver better customer service. To streamline operations, IT networks are being moved to the cloud, which requires a consistent and very fast connection. Business models are becoming more focused on analytics and Big Data that require collecting vast amounts of raw data over reliable high speed connections.
The answer to these enterprise needs is Dark Fiber, which provides your enterprise tenant with:
Increased connectivity – Access to virtually unlimited bandwidth capacity.
Network scalability and flexibility – The ability to manage their own equipment and replace that equipment as technology advances and their bandwidth needs change.
Security – Dedicated fiber strands that offer maximum security, plus access to premium data centers and colocation facilities for data backup and disaster recovery.
How Landlords and Benefit
Landlords can maximize lease rates and keep their buildings at full capacity by providing a desirable feature – Dark Fiber. Integrating this technology into the building infrastructure allows you to:
Be Competitive – As enterprises look for new office space, commercial property with Dark Fiber will be "move in ready" to fit current technology needs and stand out amongst rental options for long term leases for enterprises that are constantly changing their technology needs.
Keep Existing Tenants – Current tenants will not need to look elsewhere for office space as their technology needs increase and require a Dark Fiber network solution.
Secure Space for More ISPs – Dark Fiber allows more ISPs to provide service in your building, thus adding another benefit to your current or potential tenants.
Increase Property Value – Once a building is connected to Dark Fiber the overall value of the commercial property increases since it is able to demand higher lease rates and longterm tenants.
Next Steps
Axiom Fiber Networks can help New York City landlords connect their buildings with Dark Fiber. Contact them today to discuss your building's options at info@axiomfiber.com.
Blog reposted from Axiom Fiber Networks.
---